Description
Frictionless Power
Easily charge your AirPods, Apple Watch, and iPhone wirelessly. We've added three coils to provide multiple charging orientations; center your phone over a coil and wirelessly charge your phone how you like. Great for your desk, bedside, and around the house. Durable Frame
Housed in a precision-molded, aircraft grade aluminum body with a gunmetal gray finish.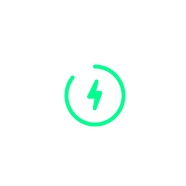 Nightstand Mode
Compatible with nightstand mode to easily see the time, date, and your alarm at a glance.

Padded Leather
Small details are important to us, so we added a padded leather wireless charging surface with a soft finish for your phone to rest on.
Designed for Your Bedside
We took the time to build Base Station Apple Watch to be as thin as possible while allowing you to interact with Nightstand Mode by tapping your nightstand.

Charge Your Way
We have meticulously designed Base Station Apple Watch for aesthetics and convenience. With 3 coils, we enable multiple charging orientations for your phone, AirPods with Wireless Charging Case, and your Apple Watch for simultaneous charging.